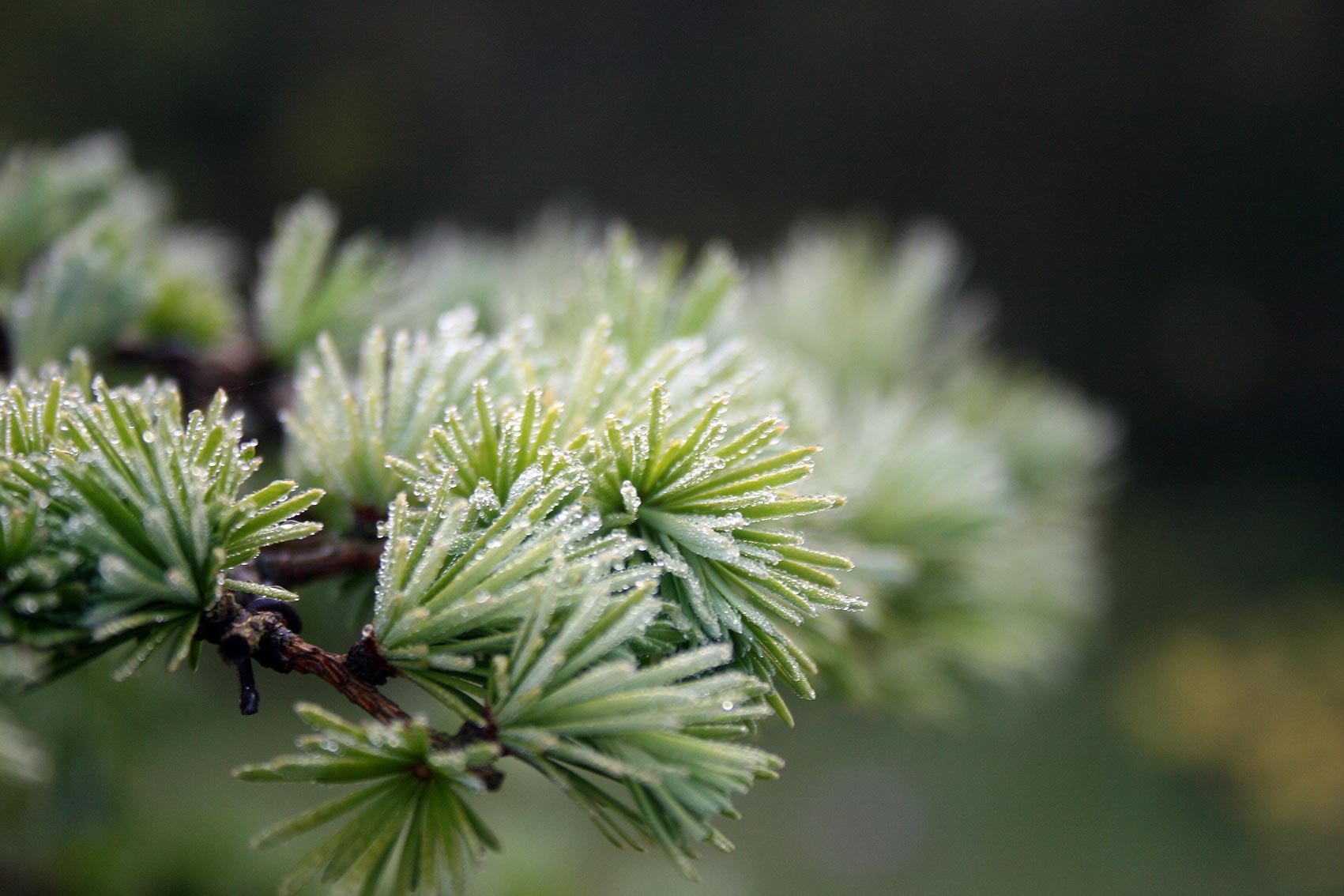 SITE PAGES

Members Tree Gallery

Here we have a selection of our trees as they are today. From these up to date images we will show various progression pictures as the trees are developed and refined. Just email me your tree pictures as they are in 2011/12 with a quick note of species, size, who it came from (or 'wild'), how long you've had it, pot info if its interesting etc

This page only works if I get tree pictures so get clicking please.
Marcus Watts © 2011 • Privacy Policy • Terms of Use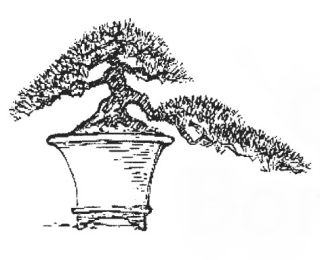 This is the crab apple that was a rescue tree purchase from Newquay and that I showed at Eden in 2010. I'm glad that I managed to take this photo just before the rain deluge we had a couple
of days ago that stripped off a lot of the blossom - John Duncan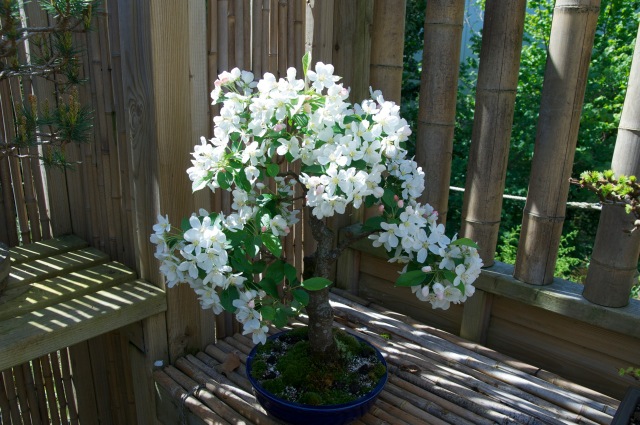 Here are a couple of pictures from the Eden - nice progression !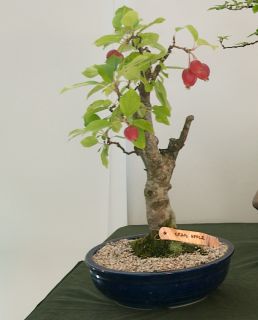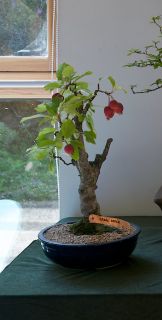 xxxxxxxxxxxxxxxxxxxxxxxxxxxxxxxxxxxxxxxxxxxxxxxxxxxxxxxxxxxxxxxxxxxxxxxxxxx
It is a good year for kojo-no-mae here is Micheals too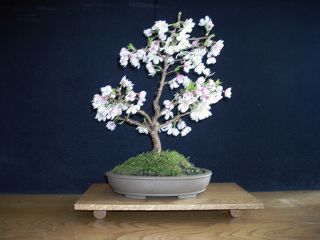 A few spring shots of Neils flowering cherry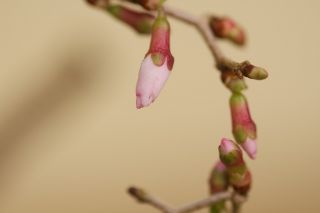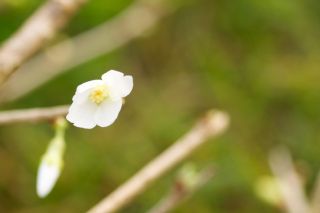 xxxxxxxxxxxxxxxxxxxxxxxxxxxxxxxxxxxxxxxxxxxxxxxxxxxxxxxxxxxxxxxxxxxxxxxxxxxxxxxxxxxxxxxxxxxxxxxxxxxxxxxx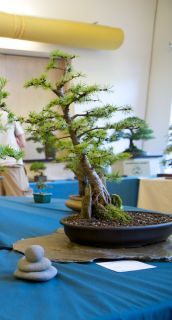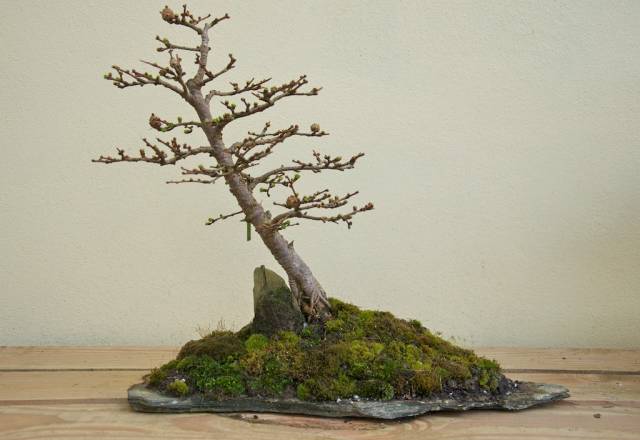 A nice larch belonging to Neil, first at the Eden in 2009, then this year moved to a cornish slate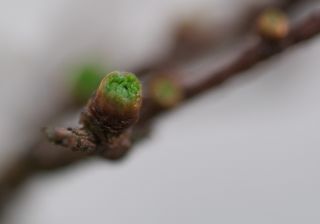 xxxxxxxxxxxxxxxxxxxxxxxxxxxxxxxxxxxxxxxxxxxxxxxxxxxxxxxxxxxxxxxxxxxxxxxxxxxxxxxxxxxxxxxxxxxxxxxxxxxxxxxxxxxxx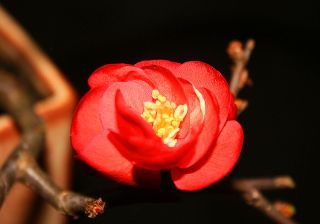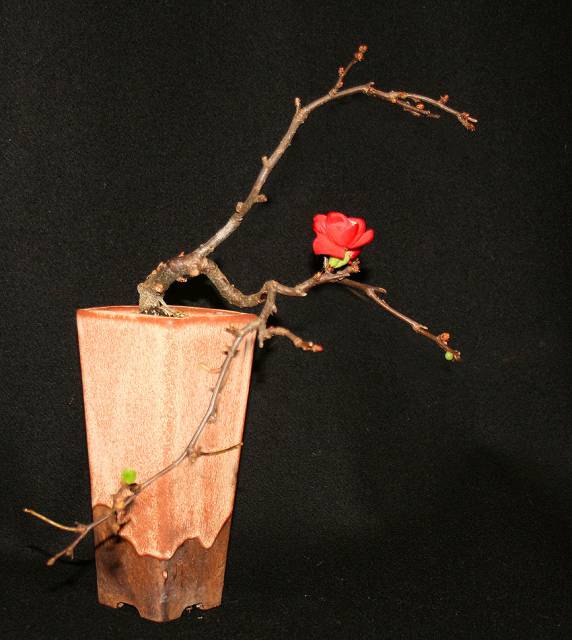 Japanese Flowering quince at our January
meeting - A beautiful indication of spring just round the corner.
Japanese White Beech, Seibolds beech - Fagus Crenata
22" tall, informal upright
- November 2011
Pot - Walsall Ceramics
Tree - Source, Japan, Supplied by Willowbog bonsai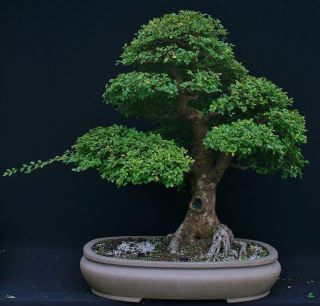 Chinese Elm -Ulmus Parvifolia
30" Tall Informal upright
Pot - Fine chinese silver grey oval
Tree - Source, China or Korea, via Holland
Supplied - Robert, St Mawgan Bonsai, 18 years ago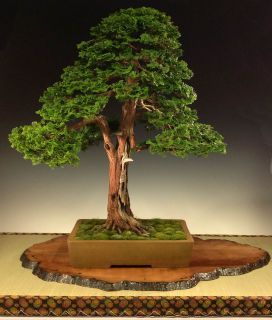 Chamaecyparis obtusa - Hinoki cypress
34" Tall Informal Upright
Pot - 26"oval, custom Alan Hariman, China mist
Tree - Source possibly japan, maybe Holland
Supplied - Robert, St Mawgan Bonsai Nursery 2007
The tree was partially styled in 2007 having been in a UK collection for well over 30 years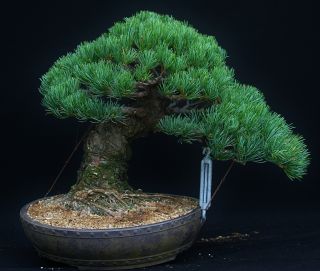 Pinus Parviflora - Japanese White Pine
17" High, Stocky upright
Pot - mica (tempory)
Tree - Source Japanese import
Supplied - Robert, St Mawgan Bonsai Nursery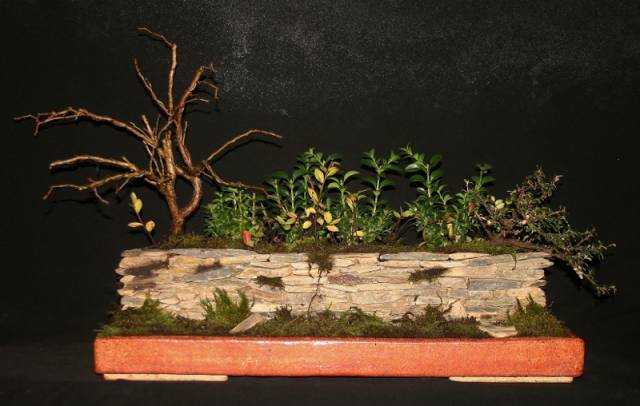 Mixed planting on a dry stone wall. Cotoneaster, box, elm, blackthorn, cherry
O(all cuttings, layers etc)
Pot Alexander Kennedy Splat pottery
time as bonsai when picture taken - 2 hours (Nov 2010)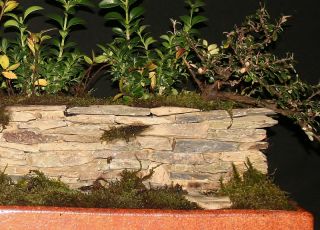 Small shohin cotoneaster horizontals - basic styling but not refined yet.
Size - 24cm High
source - Korea? - Graham Potter Kaizen Bonsai
Pot - chinese glazed rectangle